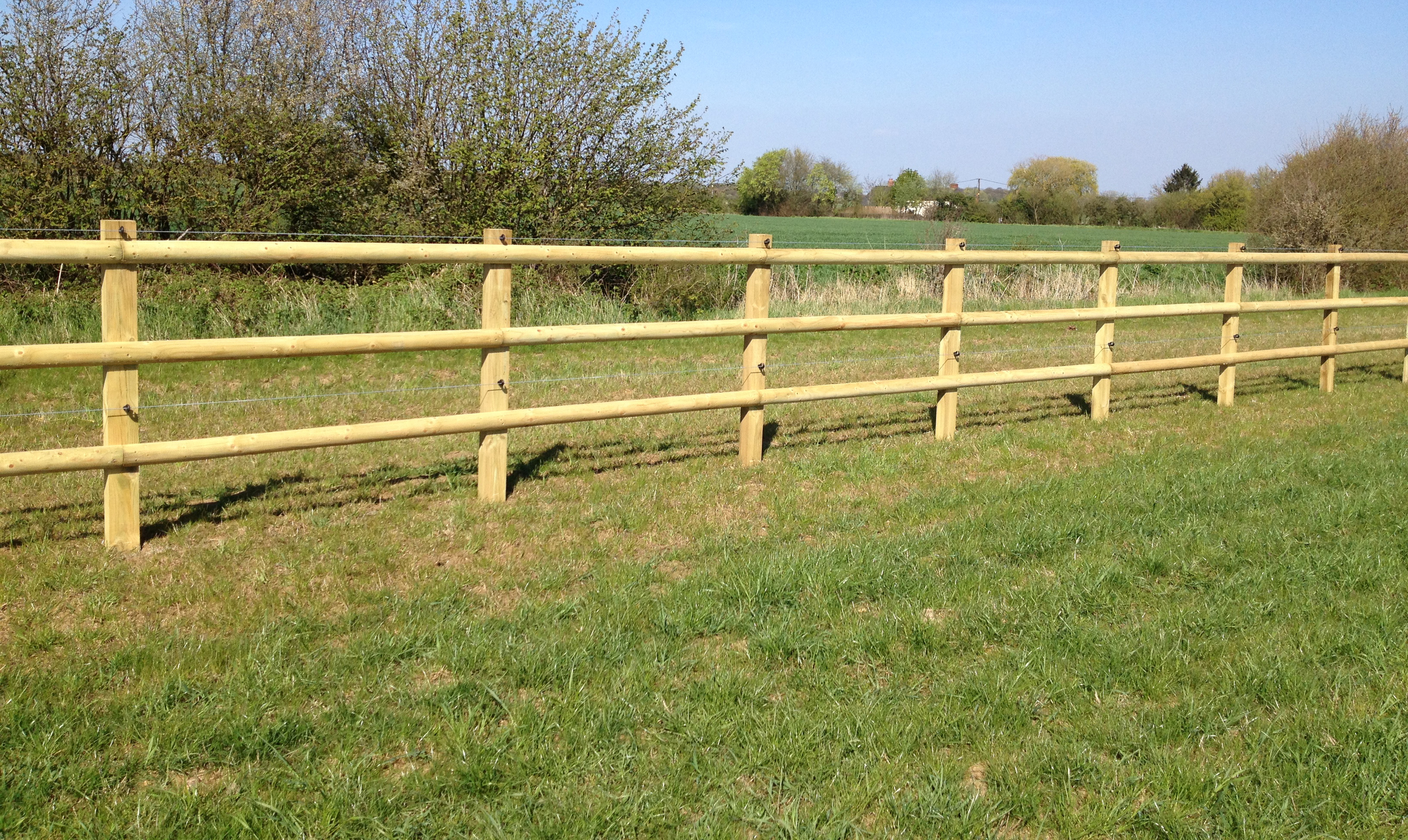 "Over the past 10 years Brian and his team at BK Elson have worked on a number of high profile new build and refurbishment projects. From demolition, foundations, concrete rafts, drainage, treatment plants, York stone paving, cobble sets and tarmac. We can thoroughly recommend their work, work ethics and commitment to producing a first rate job. Brian has a keen eye for using and making the most of existing materials and nothing is too much trouble. The way the team conduct themselves is commendable and we would have no hesitation in recommending BK Elson to anybody".
"What I like about Brian is the fact he engenders a can do attitude, together with his team who are punctual and polite nothing is too much trouble. Brian will always go the extra mile to achieve a first class job .

Brian not only fitted a water treatment plant on time and to budget but also working with our garden designer, literally Brian and his team moved earth mountains, levelled soil to a fine degree, created paths, raised oak sleeper beds formed a patio, working to different levels linked by stone walling and formed the driveway, introducing drains where required and taking care whilst planting mature trees, thank you Brian you're a legend in your lifetime"

The paving of paths, yard and entrance undertaken by Brian and his team was work carried out to the highest standard. The foundations were laid and the drainage was checked and where necessary repaired in an excellent and thorough manner before the block paving was laid with great precision. I would not hesitate to recommend this expert, professional and very pleasant team to anyone requiring such work.


"I have worked with Brian Elson and the team at B K Elson groundwork's for many years on various engineering projects from agricultural lagoons, road ways, residential driveways or retaining walls, culverts and fixed plant. The team are great to work with and always professional and polite. Brian and the company offer a great service due to their good technical ability, brilliant quality and ability to deliver projects safely, timely and in a cost effective manner". Tom Birtles MRICS - Rural Estate Management.
"My company have used Brian and his team at BK Elson Groundworks on a range of projects over recent years ranging from small domestic projects to full new builds. We continue to be delighted with their professionalism, reliability and knowledge. Brian and the team can be relied upon to support the full range of groundworks needed on site to the highest quality standards".
"We are nearing completion of our family self-build home, which commenced with the demolition of our existing home in 2017. B K Elson Groundworks have overseen the demolition through to site clearance and setting out as well as digging and laying foundations; liaising with the architect and structural engineer when necessary.

Attention to detail has been second to none, including all Health & Safety aspects, providing us with the support and confidence required to meet the complexities of building control and structural warranty.

The company's expertise, with regard to land drainage and a new water treatment plant was invaluable, together with preparation for a ground source heating system. As the family prepare to move back, we welcomed Brian and his team back on site to install a new driveway to highway regulations, preparation for retaining walls and terraces in readiness for landscaping; yet another example of the company's capabilities.

Our self-build achievement would not have been so successful without the wide experience and knowledge of B K Elson Groundworks and their willingness to go the extra mile. With them, you not only get what you pay for-you get much more!"
"We have used BK Elson Groundworks for over 10 years and in this time they have proven themselves to be competent, reliable, diligent and above all able to complete to a high standard all projects given to them. We absolutely recommend BK Elson Groundworks".
"I am really pleased with the job you and your guys did – immaculate and a pleasure to have about who could ask for more"!!

"After contacting BK Elson to quote for our new car park at Cuddington Primary School. We found Brian to be prompt with timings, competitive with price, efficient and professional with everything involved with the construction.
They worked with our tight budget and altered their workings to suit.
We are very happy with the end product, and will continue to use BK Elson in the future.
We have no hesitation in recommending BK Elson for your groundworks".
"I can fully recommend BK Elson Groundworks for small and medium sized civil engineering projects , based on the experience of a recently completed project for myself. This involved a significant basement excavation, support and reinforced concreting works , general excavation , drainage , foundation installation and hard and soft landscaping works.
All these works were completed to the highest standard of workmanship.
I have spent all my career employed in the construction industry , for the past 15 years as a Director of a medium sized PLC"
"We have just had a Tricel waste water treatment plant installed by BK Elson Groundworks Ltd. Given that we had to do this in a tight space in our front garden and we needed it done and all reinstated within 7 days, we thought it would be a bit of an ask.

Monday morning start. Finished by Wednesday afternoon. Tidied up and completely off site by Thursday lunch time.
We were impressed by the whole operation. The site was kept tidy at all times. Our front drive was in fact cleaner when the lads left than it had been before they started. There was just no hassle or mither. Our verdict; 5 star operation. We wholeheartedly recommend this outfit and will use them again when the need arises".
"Brian and his team have worked on several different projects with us. This has varied from hard landscaping, to digging foundations, forming reinforced concrete slabs and all aspects of drainage.

Brian's work is always completed to the highest standard. He is extremely professional, knowledgeable, honest and great to have on site.

We would have no hesitation recommending the company to anyone requiring any type of groundworks".
"Brian, just wanted to say a massive thank you for the work you recently undertook for me at Meeting House Cottage. I'm absolutely thrilled with the end result and it looks even better than I'd ever imagined! Having spent months worrying about so many aspects of what I'd thought was a complex design. It was so comforting to have someone who instinctively knew the look I wanted to create. Added to this you were extremely accommodating, punctual, and professional and price competitive. I now realise why my Aunt and Cousin (who recommended you to me) were so adamant they'd not use anyone else... I now feel exactly the same. Thank you"
"Brian was one of a number of companies we asked to quote for our work. It was evident on that meeting that Brian was very knowledgeable, especially about the type and siting requirements for our sewage treatment plant. The work was carried out by Brian and his son Jack, who arrived on site early every day and worked a full day. They liaised with the other trades and the work progressed without a hitch. We were delighted with the price, the standard of work and their work ethic, and we have no hesitation in recommending Brian and Jack".
"Brian and his team behaved with the utmost professionalism from our initial enquiry, through to quoting and the project itself - a block paved driveway. They were punctual, reliable and gave a very competitive price. The work was carried out with the minimum of fuss, communication was excellent and the job completed quickly to a very high standard. Brian advised us well on our choice of blocks for the driveway and it still looks fantastic after 2 years!"
"Just wanted to say thanks for your work this week on our client car park - I'm really pleased with it all. It's not just the end result I am pleased with; the way you worked on site was really appreciated. The site was kept clean and clear during as well as after the works and you worked with our staff and clients to keep everyone happy! Thank you

For the staff car park - just wanted to thank you for the work. I am really pleased with it - and as always the way you and your team have approached it".
"Brian, we would like to thank you all for the works done at the farm. We were very pleased with the consistent high standard of work, and prompt attention, and will be in touch again when we are ready to install the new septic tank, many thanks".
"Can l thank you and your boys for the top class work you have done on our fences and drive. Total dedication and professionalism throughout the process through all weathers. We are very pleased with the results (and so is Nina with her side of the fence)".
"Brian, thanks to you and your guys. They left the place spick and span which is much appreciated and a mark of a very professional outfit. I wouldn't hesitate to recommend you".
"BK Elson Groundworks Ltd was on site throughout our three yearlong self-build project. They were responsible for all groundwork detail including setting out, digging and laying of foundations, cable trenches, water pipes, on-site drainage, setting out the driveways and laying the patios. Installation of the ground source loop and extremely intricate operation of restoring an existing cellar, which is now used as a habitable space. This included the sealing of an underground spring and re-routing of the springs outflow / laying a new slab / ensuring the integrity of the cellar walls and much problem solving for this very technical and difficult aspect of the build.

I cannot recall an instant when they did not appear on site as scheduled (whatever the weather) and all members of their staff were extremely pleasant, helpful and hardworking (so much so, we named two of our dogs after them!)

The standard of their work has been to the highest quality and I would recommend Brian's company to anybody".
"Brian was involved throughout the duration of our year long self-build project and his skills and expertise were invaluable. Brian was in charge of several integral aspects of the project including demolition and site clearance; setting out, digging and laying of foundations; on-site drainage; laying driveways and patios; and laying internal limestone floors.

Quite apart from his practical prowess, Brian is extremely reliable, hard-working and price-competitive. Nothing was too much trouble and if problems arose, Brian was always keen to find a solution. He is friendly, punctual and trustworthy. Brian's high standards are reflected throughout our lovely home and we have absolutely no hesitation in recommending him to others".
"I was very impressed with Brian and his company, BK Elson from start to finish. He was very professional and responsive from the outset. We needed a new drive laying which involved the removal of the existing tarmac drive, ground work and re-levelling. He accurately priced up the job, provided a fixed price quotation, was easy to communicate with on logistics and requirements. He agreed a week to do the work and stuck to it, completed the work with a day to spare to a very high standard, cleared up any mess and left us with a great new tarmac drive. He then sent us the bill which was exactly what he had quoted for. I wouldn't hesitate in recommending Brian or BK Elson Groundworks".
"Thank you so much again for the work you carried out on our driveway.
We are really thrilled with both the look and quality of the whole job.
We can get into and out of the garage for the first time without being nervous about damaging the front spoiler on the car".

We have already had several compliments from our neighbours about how splendid it looks.

" We have a had a number of projects completed by Brian and his team over recent years, all of which have been finished on time, on budget and to spec.
The most recent one was to level a 200m farm lane, remove the material, lay & roll hardcore, plus about 20m Tarmac roadway.
The Team were excellent - very diligent and added value to the completed job by their suggestions on improvements to the spec as they worked.
Final product was "ace" and helped sell our property recently, for which the access had become a recurring issue with potential buyers. - I have recommended Brian & his team to several friends locally"