Dedicated Team
Brian decided to set up his own business in 2007, having worked within the industry for over 30 years.
Today, his company has grown to become a respected Limited company offering a wide range of groundworks and related services. Over the years he has built up a dedicated team of experienced employees.
"As a company, we are very proud of the completion of projects we have undertaken, in both the commercial and residential sectors of construction and continue to forge new and lasting relationships with our clients, local building control authorities, builders and other trades".
Reliable
On site everyday to get the job done.
SAFETY
Safety on site is our priority.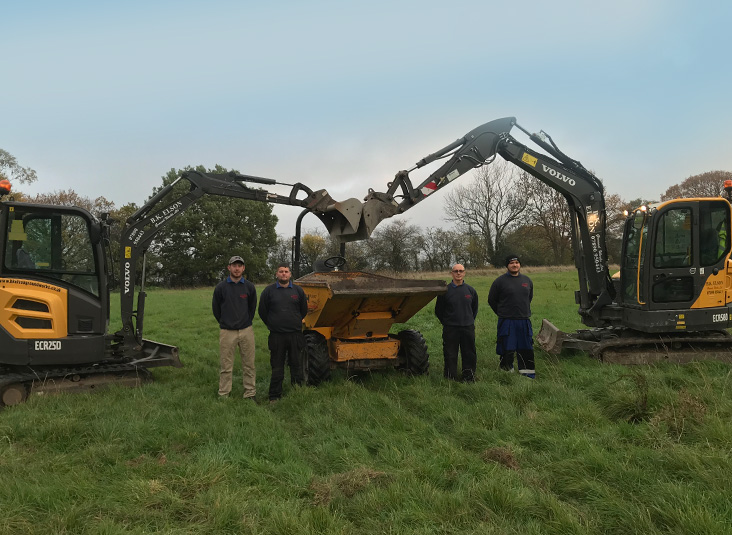 Brian and his team
Jack joined his dad Brian in 2010, he always wanted to join the family business, but decided it was important to gain experience elsewhere first, so completed an apprenticeship through Hartford College as a bricklayer whilst working for a local builder, he brings a wealth of experience having spent many school holidays at work with his dad over the years, giving him an acquired knowledge of the industry.
Lee joined in 2014, having previously worked for a drainage company, bringing a wealth of knowledge and experience with him.
Machinery
The right plant machinery for the right job