NEW BUILD PROJECT
This project started with the demolition of the existing property utilising all the rubble for the new driveway.
This was a particularly wet site, so we installed a land drainage system to clear a vast amount of water from the site. The building and DPC levels where then set out for the excavation ready for the brick layers.
Step foundations where then excavated for the construction. Once the foundations were constructed the block and beam floor was installed.
Completely new foul water and surface water drainage systems were installed along with a Tricel UK 6 treatment plant.
The client has now moved in and we are currently working on the porcelain paving and landscaping.
Before & After
Take a look at the construction...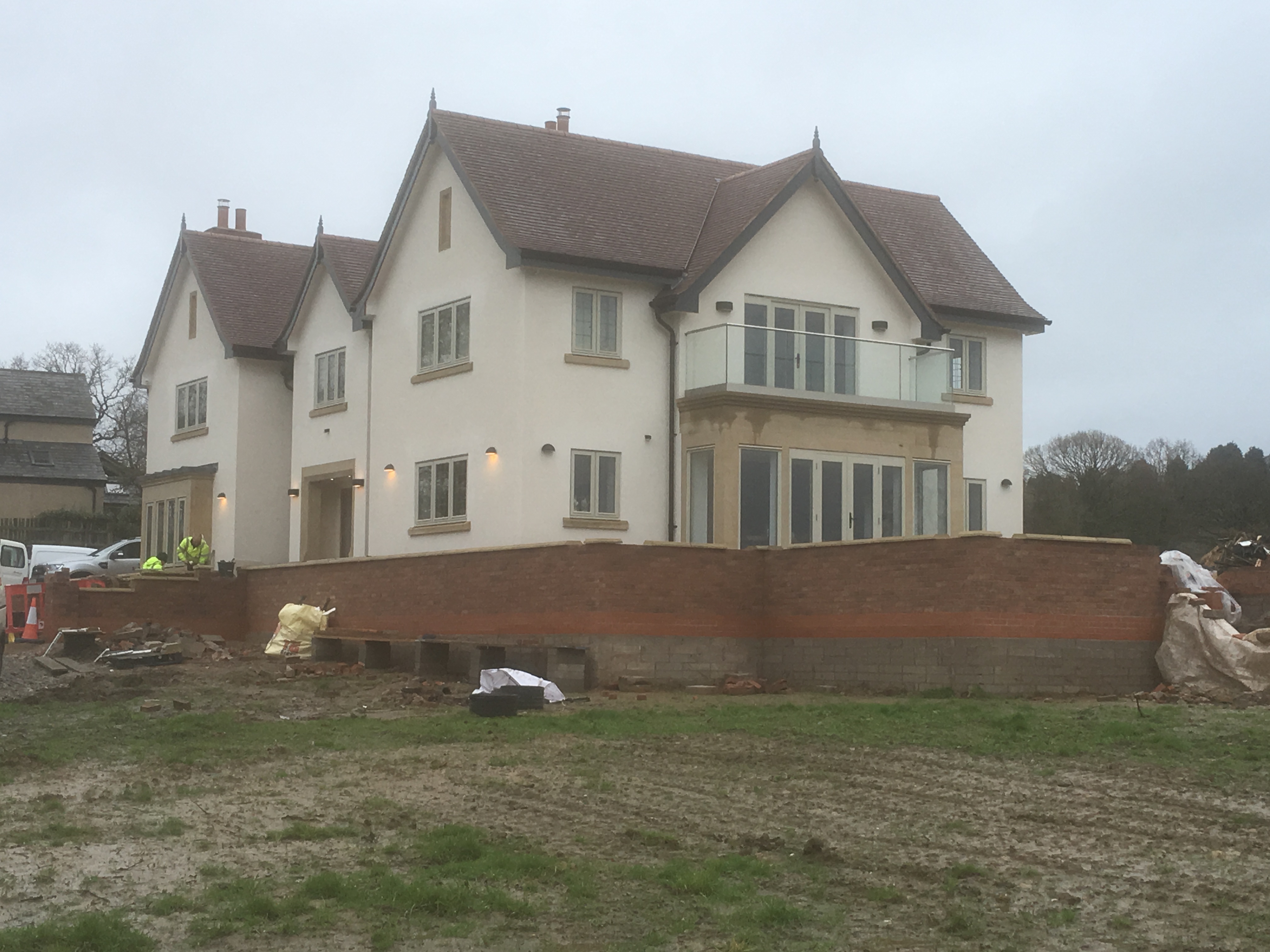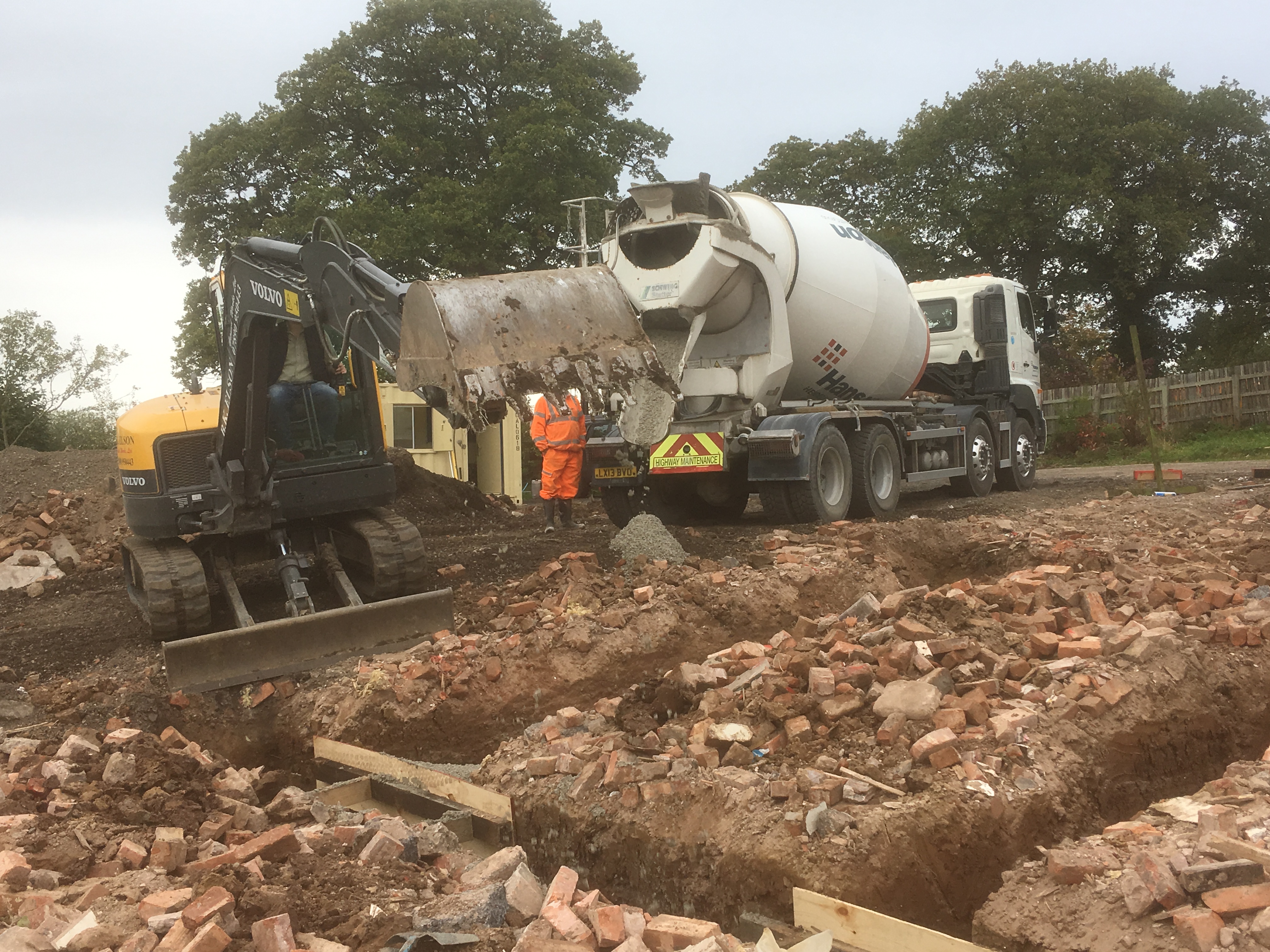 Mr & Mrs Betts of Willington:
"We are nearing completion of our family self-build home, which commenced with the demolition of our existing home in 2017.  B K Elson Groundworks have overseen the demolition through to site clearance and setting out as well as digging and laying foundations; liaising with the architect and structural engineer when necessary.
Attention to detail has been second to none, including all Health & Safety aspects, providing us with the support and confidence required to meet the complexities of building control and structural warranty.
The company's expertise, with regard to land drainage and a new water treatment plant was invaluable, together with preparation for a ground source heating system.
As the family prepare to move back, we welcomed Brian and his team back on site to install a new driveway to highway regulations, preparation for retaining walls and terraces in readiness for landscaping; yet another example of the company's capabilities.
Our self-build achievement would not have been so successful without the wide experience and knowledge of B K Elson Groundworks and their willingness to go the extra mile.
With them, you not only get what you pay for-you get much more!"